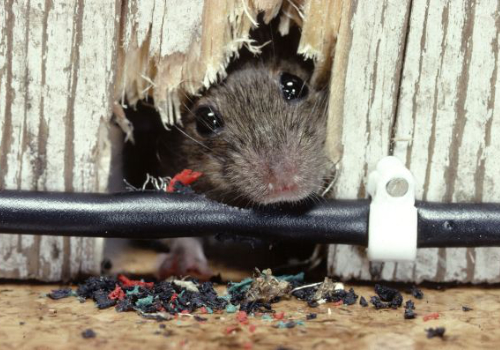 Rodents, especially rats are aggressive, tenacious and secretive, and are often a community-wide problem. Rodents are not domestic animals—they are wild, desperate to gain access to shelter and food and not in the least hesitant to compete with us for resources. Even brand new homes are susceptible—sometimes even more so when subtle new construction practices leave ways for rodents to gain entry.
Rodent Inspection & Protection Service
Initial Rodent Treatment: Xpert Rodent Solution's Initial Rodent Treatment has two aims: To assess the rodent infestation, guiding our efforts towards the rodent control and to inform you, our client, what other measures might need to be taken.
At Xpert Rodent Solutions, our pest control technicians are highly-trained and qualified to carefully inspect, assess and come up with an efficient and effective plan to fight a rodent infestation. A technician investigates the area(s) of rat/mouse infestation. This can entail various degrees of effort, depending on where the rodents appear to be gaining access, nesting and searching for food. A technician will look for access points, visible damage and assess what actions are needed to exclude rodents from your home or building.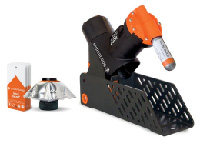 Join the trapping revolution
From New Zealand comes this rat and mouse trap that's automatic, non-toxic, and delivers a quicker, more humane pest control solution.
Now available from Xpert Rodent Solutions for your residential or commercial rodent problem, offered with an annual contract. Call us today at 650-889-7995 for details. Video to come.
Our Guarantee
Our results and service set us apart from the competition. We strive to exceed your expectations.

"It isn't Done, Until it's Done Right" with Xpert Rodent Solutions!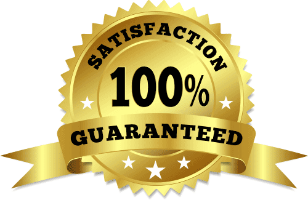 Schedule A FREE Consultation Today!
Locations Served
Contact Xpert Rodent Solutions for the most effective Rodent Control in the Mid-Peninsula of San Mateo County, Hillsborough, Belmont, Redwood City, Atherton, Menlo Park, Woodside, Portola Valley, and Los Altos.